Our Process Behind Each Ring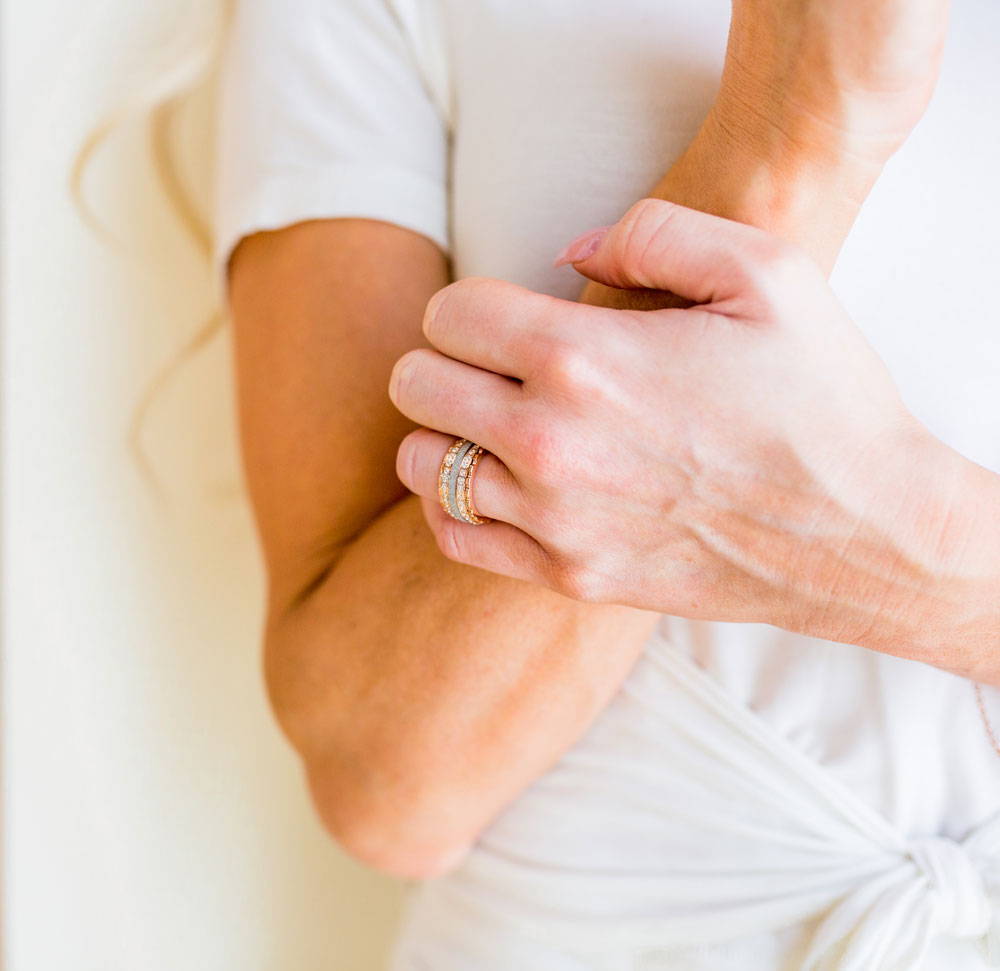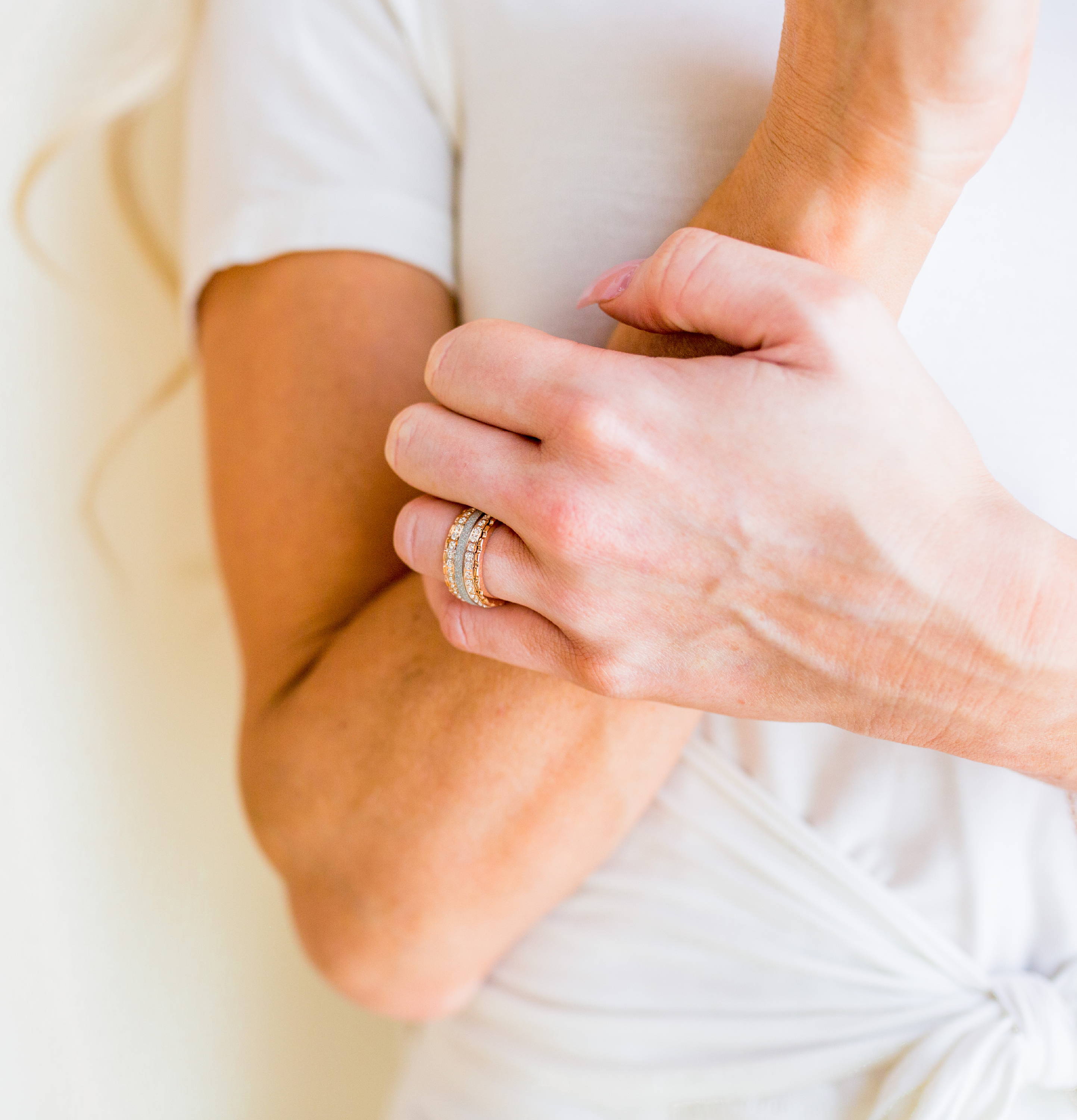 You are the artist. Through customizable pieces and interchangeable parts, each ring is made to shift with your changing narrative. You are not stagnant. You're constantly growing, changing, feeling, and transforming. With each ring, you didn't tell your story… you're telling it.
Not every day is perfect. Some days are stressful, emotional, and downright terrifying. Each of our rings doubles as a stress-relieving spinner to help you find a moment of meditation. You don't need to hide your anxiety, racing thoughts, or powerful emotions as they are all a part of what makes you human.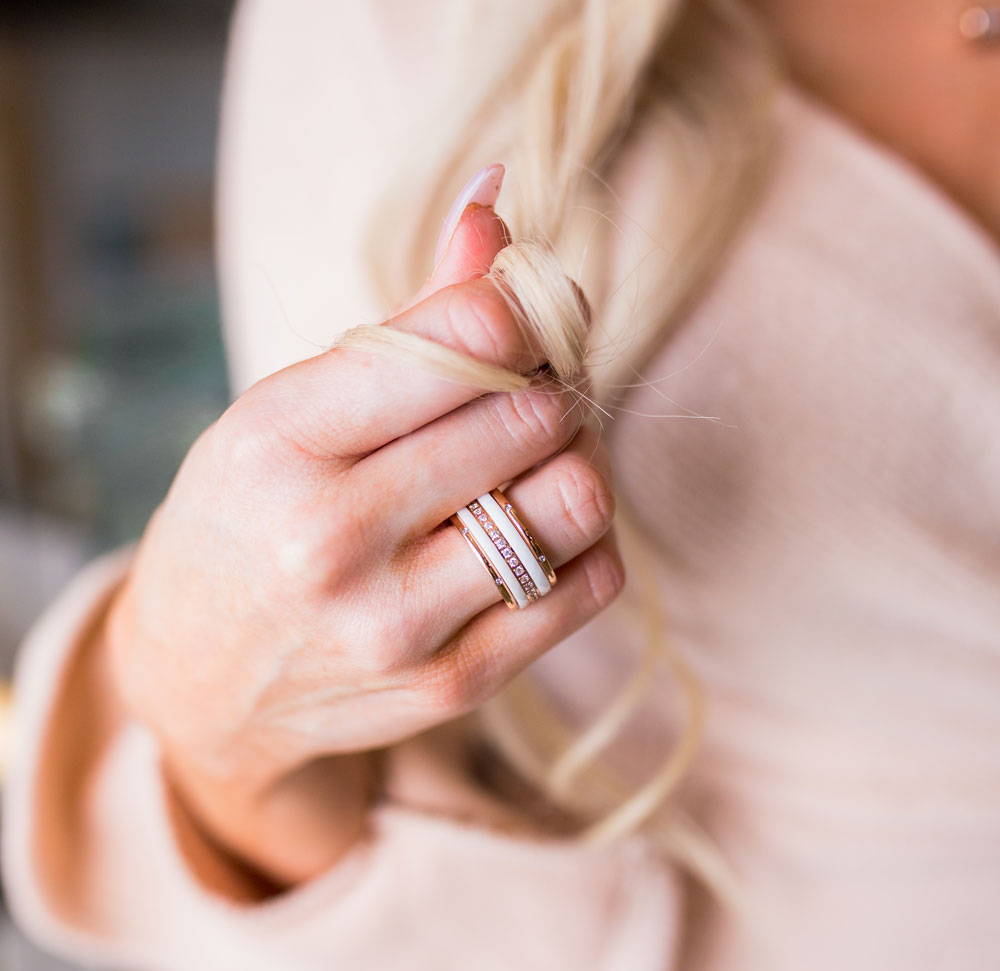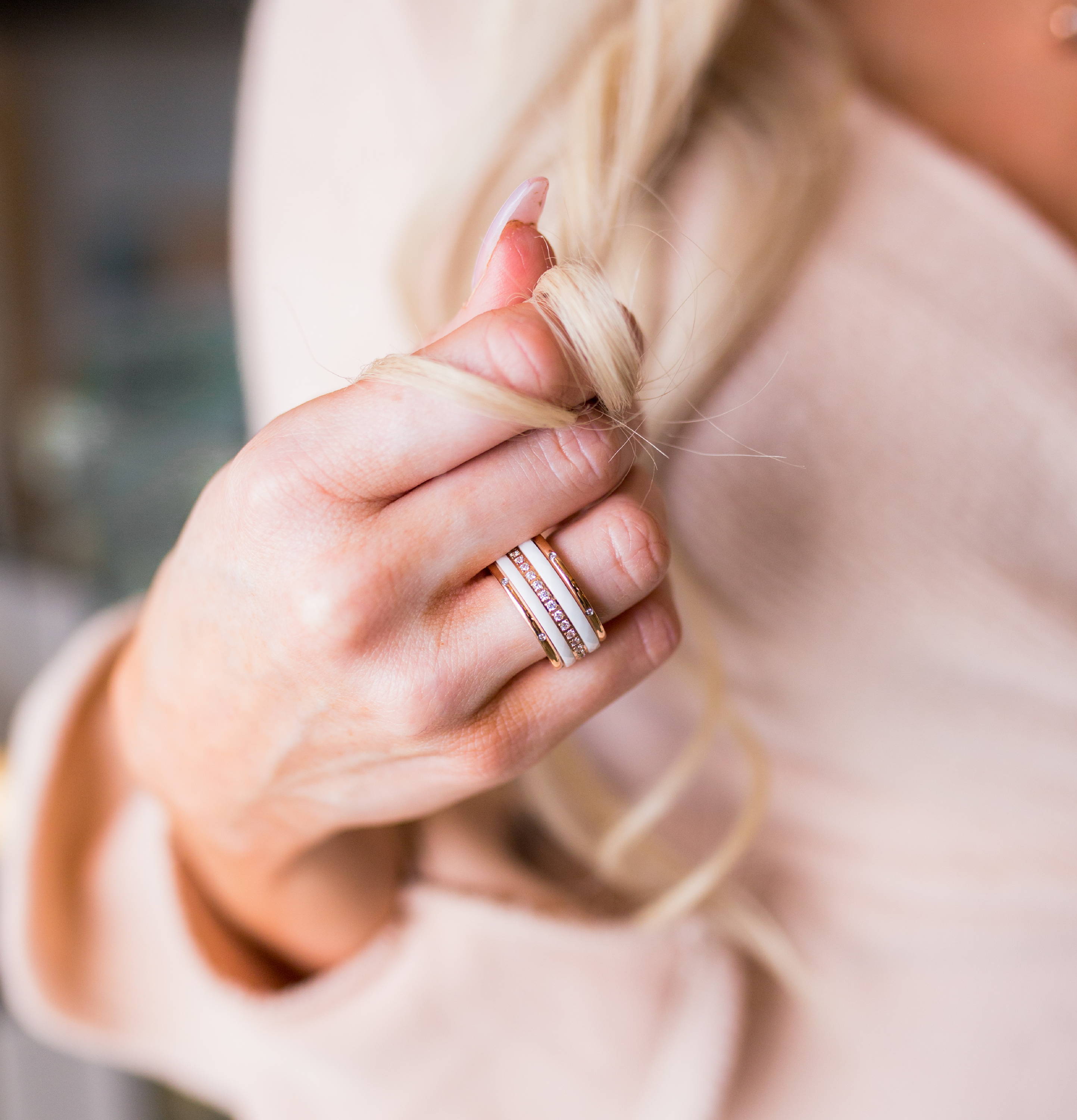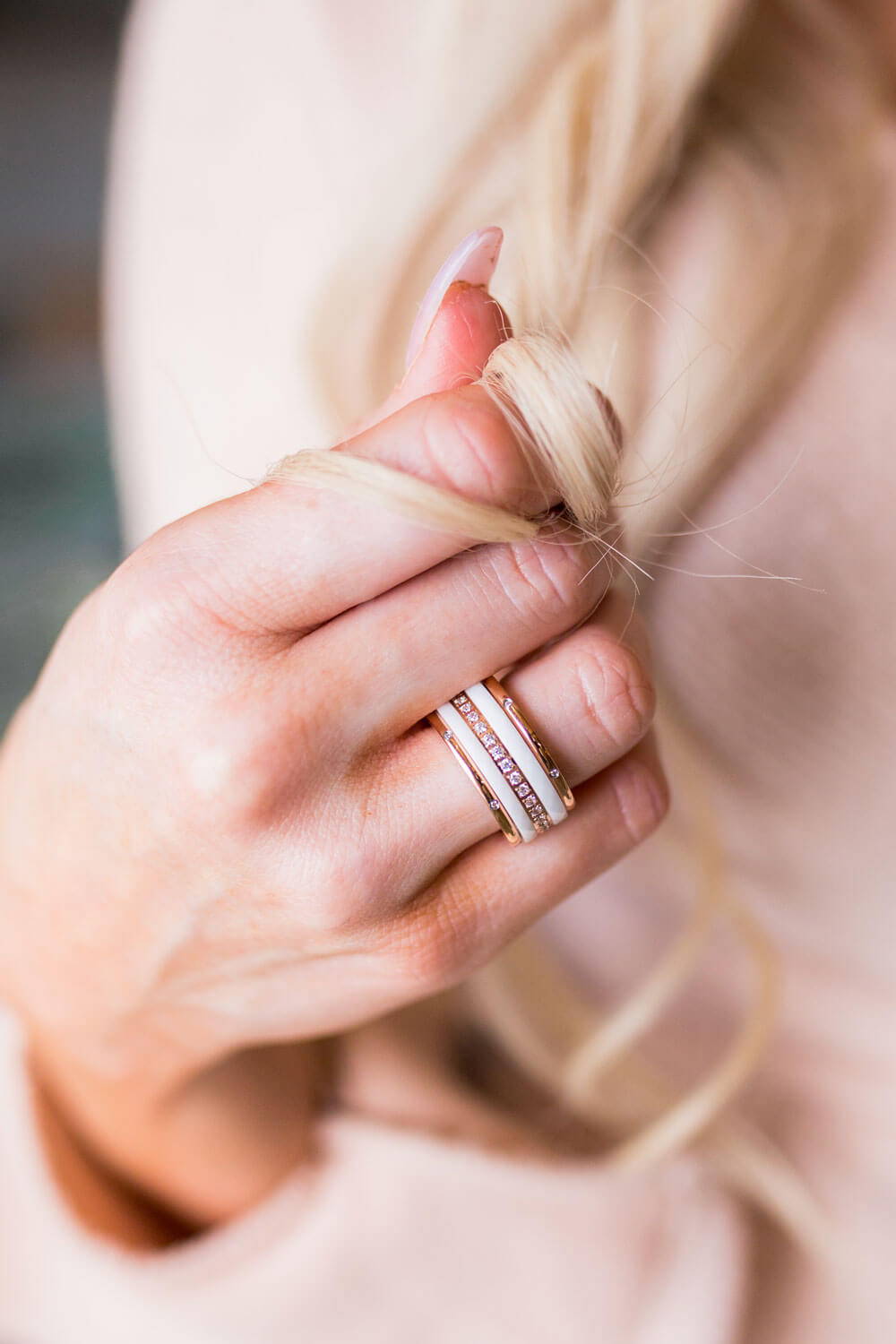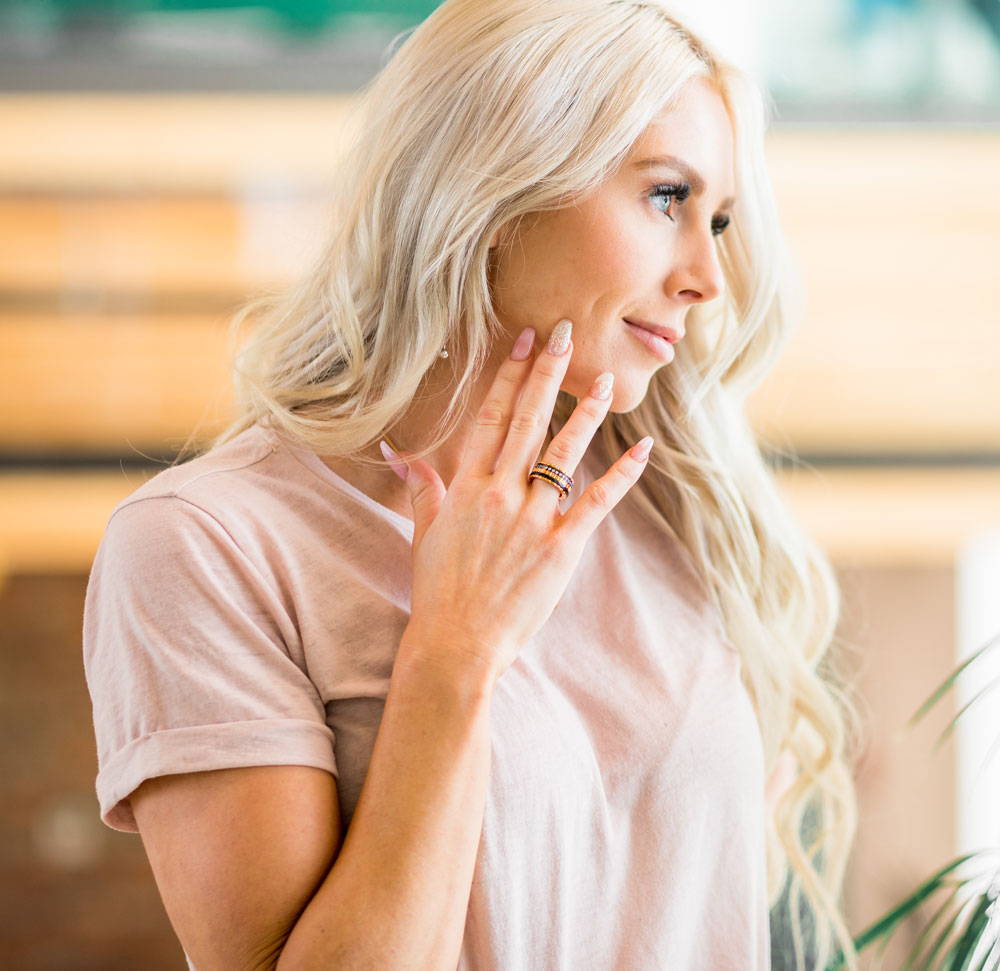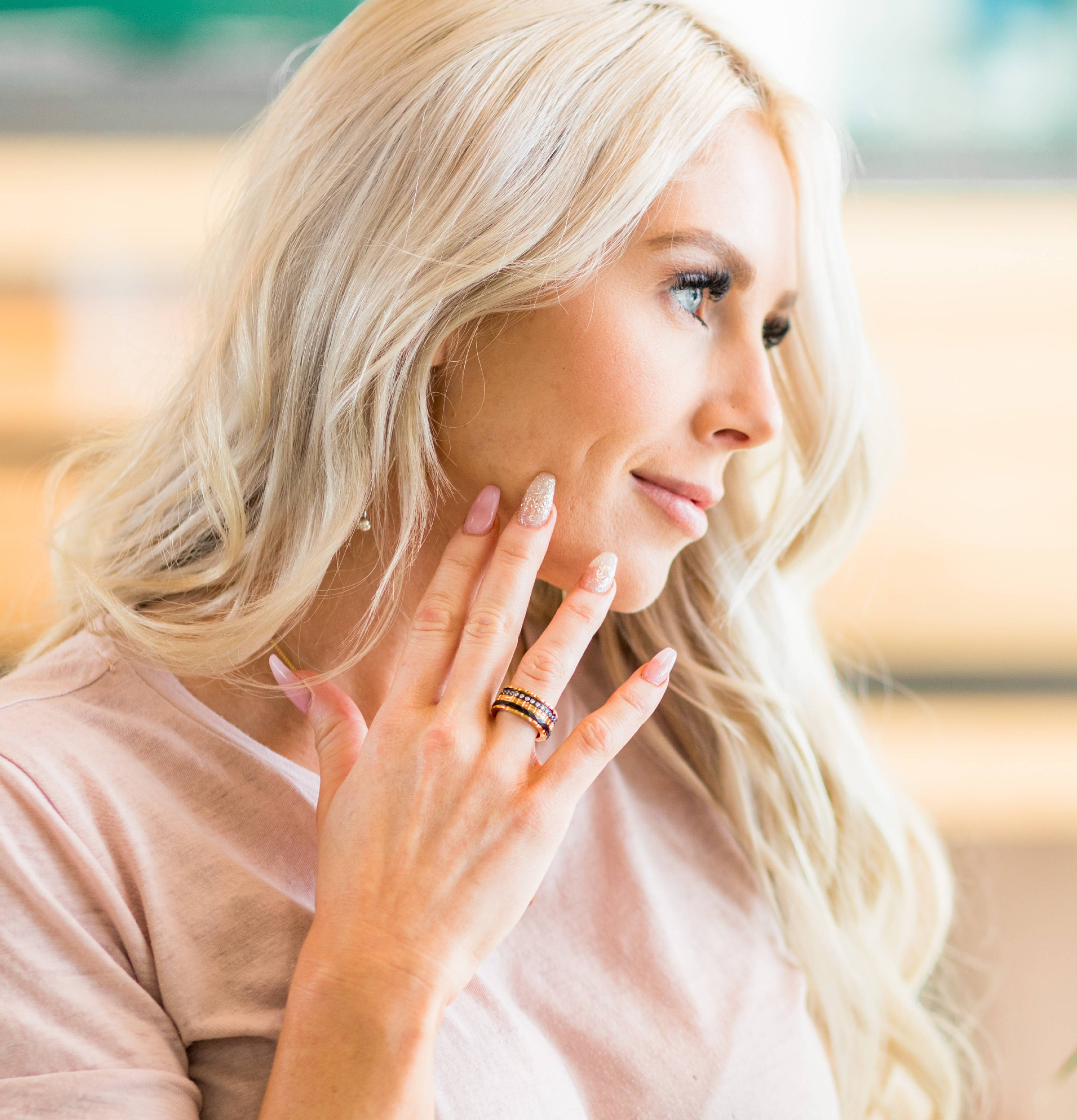 Any ring wouldn't be complete without making you feel beautiful. Through modern design and high-quality materials, you'll experience the daily confidence that a luxurious piece of jewelry brings. When you put on a ring that encompasses all of you, you can shine, knowing that your authenticity deserves to be celebrated.
Follow along to see what others are creating
"Canadian based brand TEN DEGREES artfully connects jewellery with purpose. Unique customizable ring designs to inspire the creativity within. Tell your story your way. Ten Degrees captures the relationship between ring design and meditation to embrace life with wonder, gratitude and growth. With Ten Degrees the possibilities are endless."